This is the Judo blog of Lance Wicks. In this blog I cover mainly Judo and related topics. My Personal blog is over at
LanceWicks.com
where I cover more geeky topics. Please do leave comments on what you read or use the
Contact Me form
to send me an email with your thoughts and ideas.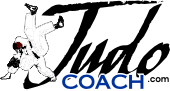 JudoCoach.com Blog by Lance Wicks
---
---
Episode 4 in live! It is an interview with Juergin Klinger, who has recently taken the role of High Performance coach at University of Bath.
Fire over to
www.thejudopodcast.eu/podcast.php
You can listen online by clicking the little play button or download it onto your computer or mp3 player.
Better yet, subscribe to the feed and get the episodes downloaded automatically for you. Just copy this link "
http://feeds.feedburner.com/Wwwthejudopodcasteu
" and paste it into your feed aggregator.
In iTunes: Click ADVANCED, then SUBSCRIBE TO PODCAST, then just paste that link above in. Or just go to the podcast section of the iTunes store, search for "judo europe" and as is by magic our little project should appear!
Finally, thanks to all those listening to the podcast, in the statistics I see hits from all over the world! WOW! If you like it please help out by helping me get people on the podcast. Volunteer to speak or talk to your coach, referee, player and suggest they come on the podcast!
Thanks everyone, enjoy!
Lance
<<First
<Back
| 77 | 78 | 79 | 80 | 81 | 82 | 83 | 84 | 85 | 86 |
Next>
Last>>