This is the Judo blog of Lance Wicks. In this blog I cover mainly Judo and related topics. My Personal blog is over at
LanceWicks.com
where I cover more geeky topics. Please do leave comments on what you read or use the
Contact Me form
to send me an email with your thoughts and ideas.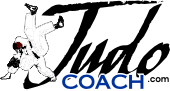 JudoCoach.com Blog by Lance Wicks
---
---
Hi all,
well, podcast four is recorded and I shall be putting it online over at
www.thejudopodcast.eu
later this weekend.
This podcast, "in a break from the advertised schedule", is not just me dealing with the emails and news etc etc. This one is another interview/conversation.
This one with Juergen Klinger, who is the coach over at Bath University.
So, keep an eye on the podcast as soon it shall have this new episode online.
Lance
<<First
<Back
| 78 | 79 | 80 | 81 | 82 | 83 | 84 | 85 | 86 | 87 |
Next>
Last>>