This is the Judo blog of Lance Wicks. In this blog I cover mainly Judo and related topics. My Personal blog is over at
LanceWicks.com
where I cover more geeky topics. Please do leave comments on what you read or use the
Contact Me form
to send me an email with your thoughts and ideas.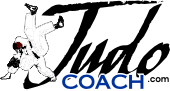 JudoCoach.com Blog by Lance Wicks
---
---
Hi All,

I am going to be recording episode 4 of the podcast this week, as per the "plan" I talked about in episode 2, this one is probably going to be just me.

Mainly news and feedback etc.

So... send me your news comments etc.
Feel free to send me a voicemail by calling me on skype to lwicks or call me on +44 (0)2078719516.

Any really good ones I'll try and put in the audio!

In further podcast news, this week I hope to be interviewing Jurgen Klinger, formerly the Assistant National Coach of Germany he has worked with many world and Olympic medalists. Juergen is a 6th Dan.

Let me know what question you'd like me to ask him.


<<First
<Back
| 78 | 79 | 80 | 81 | 82 | 83 | 84 | 85 | 86 | 87 |
Next>
Last>>