This is the Judo blog of Lance Wicks. In this blog I cover mainly Judo and related topics. My Personal blog is over at
LanceWicks.com
where I cover more geeky topics. Please do leave comments on what you read or use the
Contact Me form
to send me an email with your thoughts and ideas.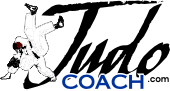 JudoCoach.com Blog by Lance Wicks
---
---
Hi all,
not much, but wanted to get this online ASAP, below is a scan of the letter in
Episode 3
of the podcast. It is the letter that dates the Cambridge University Judo Club to 1906, enjoy!
There are three more pages, I'll get them up properly when time permits.
Lance
<<First
<Back
| 79 | 80 | 81 | 82 | 83 | 84 | 85 | 86 | 87 | 88 |
Next>
Last>>