This is the Judo blog of Lance Wicks. In this blog I cover mainly Judo and related topics. My Personal blog is over at
LanceWicks.com
where I cover more geeky topics. Please do leave comments on what you read or use the
Contact Me form
to send me an email with your thoughts and ideas.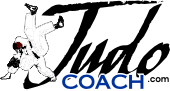 JudoCoach.com Blog by Lance Wicks
---
---
I took a little time this morning to visit the BJA forum. Mainly because I was getting some good traffic to
www.thejudopodcast.eu
from them as "Features" posted a link to the latest episode where I discuss the new rules being tested at the Junior Worlds with Luke Preston from Camberley Judo Club, who is there as one of the British coaches.
Anyway... after having re-requested my password yet again, just so i could have a look around, I spotted a thread started by "BobC" about a system to manage the 2012 Olympic Judo. So I posted a reply in the thread (included below).
Now, to be frank "I went off on one" a bit and it was only partially related to the topic. What I describe is an idea that has been bubbling around in my head for a while. I have even spoken to people in the EJU about it and got a little support. The idea is to build a Open Source Judo management system.
It has been higher up on my agenda partially because of a podcast by Mike and Gene (
www.thejudopodcast.com
), where they discussed Dojo management software.
What I would dearly love to see is a single modular system that any club, governing body or event organiser could use. Something that was FREE, both as in beer and as in Freedom. An Open Source software solution for what I like to call the Open Source Martial Art.
What do you think?
Lance.
My post from the BJA forum is below:

Hi all,
sending text messages is not that far out there. It is dead easy in fact to do from software. It's just a matter of if you/we are willing to pay for all those text messages.

My opinion would be to build a web based system (with iPhone and Mobile support of course). Registration, draws, results, scoreboard all driven from same system. All with RSS outputs etc. so it could be syndicated easily.

Ideally... and this is my "pie in the sky" idea, it should be part of a larger project to develop a federated Judo management system. One that would be suitable for clubs and smaller events also.

So you could have a installation on you club site which manages your membership, class register, fees etc. From there the BJA would have an installation with different modules. They would be "pushed" (or possible pull) membership details as appropriate and approved by the club system.

Events would again have an installation, clubs would push from their system entries to that event (this could be tied to the BJA system, so that valid membership etc is confirmed by machines). During the event the software does what is suggested in this thread so far. It creates a RSS feed that other sites like the BJA, EJU, IJF, PlanetJudo, BBC, local papers, etc. could parse and include automatically.

Obviously, the BJA system could federate to the EJU and a EJU installation could federate to the IJF. And vice versa. So perhaps the IJF installation pushes the rules as a XML file. The EJU and IJF systems could receive that and use it.

The system(s) could be used to link into/from sites like JudoInside or my own RWJL.net.

If effort is put into creating connectivity between the systems it would mean amazing possibilities. For example, if all the clubs automatically told the BJA system how many people they had on the mat, and the BJA and other NGBs aggregated that info together and pushed it to the EJU and the same is repeated to the IJF you could have near realtime statistics on how many people do Judo worldwide. Equally the IJF data could be accessed by a club installation to show that data on their sites.

Returning slowly to the topic of this thread. Building such a system for 2012 would be great as part of the "Legacy" of the games. To make it happen I would say we would want to develop this as an Open Source project that anyone could contribute to.

Lance

<<First
<Back
| 36 | 37 | 38 | 39 | 40 | 41 | 42 | 43 | 44 | 45 |
Next>
Last>>