This is the Judo blog of Lance Wicks. In this blog I cover mainly Judo and related topics. My Personal blog is over at
LanceWicks.com
where I cover more geeky topics. Please do leave comments on what you read or use the
Contact Me form
to send me an email with your thoughts and ideas.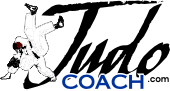 JudoCoach.com Blog by Lance Wicks
---
---
Hi,
here are some more thoughts on what I think would be a brilliant project, an Open Source Judo software package.

Platform: Web based, with formatting for iPhone/Mobile.

Areas:
. Members DB
. Class register
. Fees
. Contest management, entries etc.
. Contest scoreboard
. Contest draws
. Contest results
. Coaching programme management (Class plans etc)
. Athlete programme management (Periodisation, testing, etc)
. Grading records
. Syllabus management
. Communication. Newsletters, PR, social networking etc
. Rankings
. Calendar management
. Grading management
. Certification management (coaches, officials etc).
. Education - provide tools to teach for certifications, classes etc.

Technology:
. PHP (it is the "working mans" language) large developer base.
. CakePHP - Good solid MVC Framework.
. MySQL or XML. how to store the data and at what cost? Avoiding a DB "might" improve portability??
. OAuth - For authentication between installs
. XML - Data transfers, Data exprts, etc.

Concepts:
. OPEN - Open Source, so we can leverage a large pool of talent and it can benefit all Judoka. Also open standards so XML, JSON, RSS, etc.
. Federated - Make it possible/easy to share data between isstallation where relevant
. Secure/Private - Ensure all sharing/federating is done securely and that the users know its being shared and control it.
. Modular - Make a core and then create modules. So a club will have a set of modules, a tournament a different set, NGB another.
. Multi-lingual - Judo is a global sport so we need to support languages from the start.

Overview:
As it seems to me, the idea would be to build a core system, that allows modules to be simply added and removed via the system. Federation and user management would be in the core app. Functionality pertaining to the activities of a club, player, coach, NGB, tournament organiser would be included in modules.


Thoughts?

<<First
<Back
| 36 | 37 | 38 | 39 | 40 | 41 | 42 | 43 | 44 | 45 |
Next>
Last>>