This is the Judo blog of Lance Wicks. In this blog I cover mainly Judo and related topics. My Personal blog is over at
LanceWicks.com
where I cover more geeky topics. Please do leave comments on what you read or use the
Contact Me form
to send me an email with your thoughts and ideas.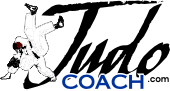 JudoCoach.com Blog by Lance Wicks
---
---
Hi everyone, so this was an interesting week Judo-wise.
Started with a fun session at Paul Jones' place in Basingstoke. It felt good, nice solid session, Paul did some interesting work extending on what he allowed me to demonstrate last week. I enjoyed it a lot.
Thursday was my next session as the Wednesday Navy session was cancelled due to a boxing event in the SARC.
I went along to the Gosport Judo Club, in, well yes Gosport. :)
It was really good to go along, they have their own permanent place and well attended too. There must have I think 10 Dan grades and about 14 Kyu grades in the session. Nice to go along to a slightly more... competitive session. I enjoyed it a lot and it had a great social feel and even included a beer afterwards over the road.
Saturday I headed out on the road and as you'll be able to see if you are actually reading this on my website over at
www.judocoach.com/blog
you'll see the Nike+ widget where shows I ran 4.11 miles in a touch over 43 minutes. Not going to win any races with that pace, but it was nice to be running under 10 minute miles for most of the run, the enforced walk braks in the second half ruined the average. :(
So... It was a good week, lowering the amount of training is an odd way of improving my training, but I think it is a matter of quality over quantity. I feel much better these past two weeks with a lighter load.
Oddly, I have been carrying an injury I don't remember getting.
I have a pain at the base joint of my second and third toes. I have no idea what caused it, they feel quite stiff, like there is a bruise (Hematoma if you are being posh). Even weirder is that it hasn't bothered me at all, even whilst running which I though was going to be a major issue. Still sore this evening (Sunday), weird, weird, weird.
I met another masters player this week at Gosport.
It was useful as he was able to answer a couple of questions I had about the event next year. It turns out that it does not appear that I need to enter via New Zealand, I can just enter online via credit card. So that was a bonus as I was a bit concerned that arranging the trip might be a bit of an issue, being on the far side of the planet from New Zealand.
Also had a nice opportunity to discuss Judo with peers, over beers, brilliant!
<<First
<Back
| 55 | 56 | 57 | 58 | 59 | 60 | 61 | 62 | 63 | 64 |
Next>
Last>>