This is the Judo blog of Lance Wicks. In this blog I cover mainly Judo and related topics. My Personal blog is over at
LanceWicks.com
where I cover more geeky topics. Please do leave comments on what you read or use the
Contact Me form
to send me an email with your thoughts and ideas.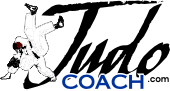 JudoCoach.com Blog by Lance Wicks
---
---
Tonight, I went along to Paul Jones Judo club in Basingstoke again.
You'll remember, last week Paul invited me to show some techniques. Well, tonight we did some totally different techniques working from some of the same principles I was using last week.

This is great as I learned some new methods/techniques tonight.

So I learned something from something I taught! Brilliant! Seriously though, it is brilliant as it shows what is good about coaching and training with different coaches. It would do us a world of good if we had coaches visiting clubs.

It's been discussed often (in fact I discussed it with a friend last week), that it would be nice if coaches traveled more and visited clubs. I have often thought that national coaches could do worse than to get out of their offices and go on tour and visit the clubs in the country.

AND... not necessarily to coach. Just visiting the clubs, meet the coaches, meet the players, see what people are doing. They can past around what they see. And let it disperse around the country. Of course what they have to share would be immensely valuable to the club members.

So if you are a coach go visit some other clubs. If you are a player do the same. If you are a official, definitely visit the clubs and see firsthand what is going on out there folks.

Till next time,
Lance.


<<First
<Back
| 55 | 56 | 57 | 58 | 59 | 60 | 61 | 62 | 63 | 64 |
Next>
Last>>