This is the Judo blog of Lance Wicks. In this blog I cover mainly Judo and related topics. My Personal blog is over at
LanceWicks.com
where I cover more geeky topics. Please do leave comments on what you read or use the
Contact Me form
to send me an email with your thoughts and ideas.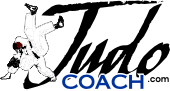 JudoCoach.com Blog by Lance Wicks
---
---
My recent return to training, or attempt at a return is an interesting and enlightening experience, I'd recommend it to any coach.

Recently, I have been struggling with a problem common to all athletes, but one that I don't think is discussed often enough. The problem I have been struggling with is that of scheduling.

So, those of you who have been following the blog for a while will be aware that my training schedule is basically like this.

Monday & Wednesday: Judo
Tuesday, Thursday: Running

This week I have missed all these, why? Bad scheduling.

I run after I get the kids to bed, about 8pm. Which has been really good for me, till recently at least. Here in the UK winter is approaching and the days are shorter and the weather colder and wetter. At 8PM it is dark now, and cold and wet and unmotivating! So I have skipped both my evening runs. On Thursday I attempted to get up at 6AM and run then. But it was still dark and still cold...so my bed won out!


Now... Judo.
I have missed both Judo sessions this week. One through work commitments and the other through swapping cars and forgetting to swap my gear out of the boot, so I had no Gi to train in.

As a... mature Judoka, I have a good (but time consuming) job, a wife and two kids.
When I scheduled my training, I did it partially with the eyes of the young man I was when I last trained seriously. back when I was single, didn't have a "career" to worry about. No house, no kids. I had much more free time and much more flexible time.

It is that flexible time that is key here.
If I could get out for my run half an hour earlier in the evening, it would still be light enough for me to consider running. Judo-wise I could do with slack time between work and Judo. I have to drive straight from work to Judo immediately after work to make it on time. Any disruption (aka working late) and I'm late to Judo. So... no flexible time.

As coaches we need to consider these sorts of issues and work with athletes to ensure that their schedule is not too tight. There is a need to have a some space is between items in their schedules. Make sure that you are factoring in contingency time.



<<First
<Back
| 56 | 57 | 58 | 59 | 60 | 61 | 62 | 63 | 64 | 65 |
Next>
Last>>