This is the Judo blog of Lance Wicks. In this blog I cover mainly Judo and related topics. My Personal blog is over at
LanceWicks.com
where I cover more geeky topics. Please do leave comments on what you read or use the
Contact Me form
to send me an email with your thoughts and ideas.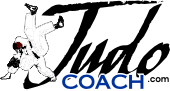 JudoCoach.com Blog by Lance Wicks
---
---
Okay, this is late, mainly because I didn't want to post anything until I had actually made it to some training.

This has been a bad couple of weeks. I haven't done much in the way of training.

However.. last night was awesome!
I had one of those Judo sessions where it all feels good, everything flows. I also did a touch of coaching which seemed to go down well with the class. It's nice to share ideas with others.

It also got me thinking about rest and performance, in terms periodisation in particular.
In my training, I have been scheduling training everyday pretty much. And I have to say that the last two weeks has possibly been a result of the density of training.

So I take two weeks and I am back and feeling great.

Now, in Tudor Bompa's work on periodisation he does recommend a "transition phase" between macro cycles. These are 1-2 weeks in duration. Now, I have completed 4 weeks, then taken 2 weeks. The plan was for 8 weeks for my first two macro cycles, this obviously is wrong for me (it might be right for you) so I am revising to keep to 4 week cycles and probably 1-2 weeks transition.

When you are working with athletes (or as an athlete), I hope that you will take my experience and the wisdom of Mr. Bompa into consideration and adjust your programmes to match the reactions of the athlete.

<<First
<Back
| 56 | 57 | 58 | 59 | 60 | 61 | 62 | 63 | 64 | 65 |
Next>
Last>>