This is the Judo blog of Lance Wicks. In this blog I cover mainly Judo and related topics. My Personal blog is over at
LanceWicks.com
where I cover more geeky topics. Please do leave comments on what you read or use the
Contact Me form
to send me an email with your thoughts and ideas.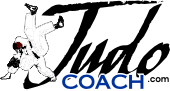 JudoCoach.com Blog by Lance Wicks
---
---
As regular readers will know, I have a big mouth and it gets me in trouble sometimes, and I suspect today is going to be another of those days.... you've been warned!
So, I decided to take a look at the BJA website again this evening(
www.britishjudo.org.uk
). And it's been altered again and IMHO not for the better.
The site now is redering incorrectly in Firefox at least and looks pretty odd.
I have held for a long time that the site fails as it is not designed with the visitor in mind rather the association. I.e. it is not designed to be surfed by parents of kids in Judo (let alone having a site for the vast majority of members in the association who are Juniors!)
Having a website that is targeted to Kids would be awesome, and awesomely hard! So I can forgive them not having one. If they did decide to cater to a vast majority of their membership then taking a look at the BBCs kids sites might be an idea. And Disney of course.
Anyway... so I emailed the association tonight to vent my built up annoyance at the site, no doubt the email will go down like the proverbial lead balloon. I have made suggestions about the site before, never got a response from the association (no, thats not true the charman did respond and has even discussed the matter with me, to his credit. But he is not the association, nor is it his responsibility).
So I shall update this entry when (okay if) I get a reply and see how my moaning is received.
The email is below for reference.
Lance



I see the BJA website has had a few changes lately.
Front page has changed, the FIND A CLUB area has changed to a google maps search and back to the old layout again.

As I've expressed before, I think the website has lots of potential, but that it is completely failing to deliver.
I'd like to formally offer to help out on the website.

I would suggest a complete rebuild with visitors in mind rather than the BJA or the content management systems limitations.


Here would be my suggestion without giving it proper thought or knowing what the traffic statistics tell you about where visitors are going:


----

Basically as I think I have said to you informally, I would suggest breaking the site into three sections:

1. Start Judo
2. Doing Judo
3. Running Judo

With "Start Judo" being the default.

My front page layout would be one box on screen with these three items as large tabs across the top.
In the box initially, I would have an awesome picture (or maybe video) of some kids loving doing Judo, then a large search box saying "Find a local Judo Club".
Then a button to say "Learn more about Judo".
Thats it.

If the visitor were to click on the DOING JUDO tab, you get moved to a busier page with links to renewing you license, syllabus, etc etc etc

Choose RUNNING JUDO and you have your club info, coaching certification stuff etc.
It would I suspect be a busier page again.

These are my initial ideas a proper investigation would need to be done.


The point here is that the majority of those doing Judo are Juniors right? Yet the website is plain useless for this population or their parents.
The main thing you want the site to do (presumably) is get kids into Judo. So the path I see parents taking (beyond knowing a local club already) is googling Judo and maybe their postcode, town or county.
So if they hit the website, you need to make it very easy for these parents to get to the point where they know where a local club is and how to get their child in the class.

So the search box needs to take you to that google maps tool (now removed from the site), if they click on a club, they get taken to a page for that club populated with unique content about the club, it needs pictures, names, times, addresses, directions etc etc etc. The more content and unique content per club, the better that these club sites themselves will get high on Google for those search google direct. So if I type in "Judo mysmalltown" I should have a good chance of seeing a link direct to a quality club page for that club.

The front page is not in fact where you want people arriving, I suggest what you really want is them to arrive on a quality page about a local club to that parent that has enough information to allow that parent to take their child to Judo for the first time.


---

Anyway... that is my two cents, I officially offer to help. Heck I'll do it for free !!
I'll rope in al the clever web people I can and make an awesome site!
I'll talk to as many people as I can and make a site you can be proud of, which I am sorry is not the case at present.

PLEASE TAKE THIS OFFER ON BOARD, IF NOT BY TALKING TO ME BY TALKING TO A HIGH QUALITY WEB DESIGNER WHO CAN REBUILD THE SITE AS SOMETHING BETTER!
PLEASE! PLEASE! PLEASE!



UPDATE: September 9th 2008
Well, both the chairman and the the BJA office replied by email. Now the chairman I expected but I was pleasantly surprised to get a response form the office. This is the first time they have responded to a query of mine. heck they didn't even respond to me about the idea of using a Google maps mashup for the club search... and they implemented that (poorly, and have taken it off line again).
The office who I am pleased replied, but disapointed by the reply. It was a thinly veiled "go away" I feel.
Having had some time to think about this post and look at other sports sites, it is apparent to me that it is not just the BJA that have got it wrong. They seem to have all had the same design messes. Generic and without focus. I suppose that they all look at one anothers sites and as they are all similar they think they have it right.
The exception maybe is
http://lta.org.uk/
I really like the "FIND A:" bar in the center of the front page. It is a rather pleasant to look at site and I notice also the focus on Kids Judo. Kudos to
http://www.fortunecookie.co.uk/
the designers.
Maybe I need to setup a sports web design firm and make replacements for these dreadful things. Unless of course Fortune Cookie come looking for a Judo Geek. ;-)
<<First
<Back
| 38 | 39 | 40 | 41 | 42 | 43 | 44 | 45 | 46 | 47 |
Next>
Last>>