This is the Judo blog of Lance Wicks. In this blog I cover mainly Judo and related topics. My Personal blog is over at
LanceWicks.com
where I cover more geeky topics. Please do leave comments on what you read or use the
Contact Me form
to send me an email with your thoughts and ideas.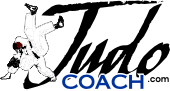 JudoCoach.com Blog by Lance Wicks
---
---
Hi all,
well a week of ups and downs, all in all a good week...maybe.

MONDAY
I decided to try some Judo in Basingstoke. I went along to the Paul Jones School of Judo, which had me worried at first seeing a bunch of kids in black Judogi. But the session itself was good, he has a bunch of fairly large kyu grade men.
So, I was able to get a solid Judo session. Unfortunately I did drop someone a bit hard, my timing is all over the show. Sorry mate!
Another plus was discovering that the instructor (Paul) is a friend of one of my fellow students at University of Bath, they were full-time Judoka together in Camberley. In fact my friend showed up which was nice to say hello to him.

TUESDAY
Running after work.
Still following and enjoying the Jeff Galloway plan. 4 mins running, 1 min walking... repeat. It was nice to go running with my wife. We left quite late in the evening and took the country lane behind the house. By the time we got to the return leg of the run it was pretty much dark, almost. It bat-tastic! Literally, lots of small bats flying above the hedgerow on the side of the road. I like bats... at least in wide open spaces. :)


WEDNESDAY
On Wednesday I went to the Judo at HMS Sultan again. Small session, a lot of people away on some Navy thing I think. But, it was a good session, I spent most of it working with Mark "The JuJitsu Guy".
I really enjoyed working with him and he's got a load of potential and learns fast. He is also really strong and has a wrestling/Ju Jitsu background, so I get a challenge.
I really get a lot from fighting him on the ground, it reminds me about how sloppy my Judo is at the moment.

THURSDAY
Okay... I was experimenting with Thursday as my rest day. Which felt good, physically I am really feeling the training. Starting from such a low level. So, the break midweek is potentially useful and better than a weekend rest day?

FRIDAY
I planned to hit the gym, but unfortunately was doing the train to work thing. So missed getting into the gym. :(

SATURDAY
Got up and hit the road in the morning. It was an hour run, 5.5 miles. Good long run, felt comfortable and enjoyable.

SUNDAY
Okay.. here is the problem with a midweek rest day.
I didn't do any "exercise" today.

Summary...
So too much rest this week. Couple of things brought that on, external and internal. That said, the session I did this week were good, well excluding the gym, I only made it in once and had a nightmare session. I am changing programme as I can't get my head around the "5 3" programme, starts slow... too slow for my liking.

The weekend was absorbed almost entirely by hard labour cutting my hedge. Saturday & Sunday both, which is not exactly a "workout" but is at least physical right?

I spoke to another "master" for the Belgium masters event. He is keen so I am hoping to have maybe 4 guys there next year. COOL!

<<First
<Back
| 58 | 59 | 60 | 61 | 62 | 63 | 64 | 65 | 66 | 67 |
Next>
Last>>