This is the Judo blog of Lance Wicks. In this blog I cover mainly Judo and related topics. My Personal blog is over at
LanceWicks.com
where I cover more geeky topics. Please do leave comments on what you read or use the
Contact Me form
to send me an email with your thoughts and ideas.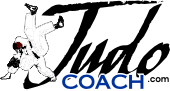 JudoCoach.com Blog by Lance Wicks
---
---
Hello all,
as of now I have finished my Foundation degree in sport from University of Bath. WooHoo!!!
It has yet to properly sink in I think, so until it does here is an update on the final day(s).
Thursday, Debate & Conference.
Thursday morning was the time for the second year students to hold their debate (see
www.judocoach.com/debate
) for all the details, I shall be uploading the video of the debate as and when it is available.
I was involved (slightly) as I helped them with the slides and so forth. It turned out really well, I hope all the second years are proud of themselves. the arguments were good and an enjoyable event.
In the afternoon, we third year students held our conference (
www.judocon.org
)which consisted of two streams. One was the defence of performance analysis posters downstairs in the public foyer. My poster came out HUGE! Terrible typos in it too, but that is what happens when you are in a rush. We only had a 4 days to get them ready if we wanted the full 2m X 1m size. next time, i would really like to spend more time getting it all pretty.
Part of the assessment is to defend the poster, which consisted of being asked a bunch of questions about the poster and what it shows. I was pretty lucky because it was based on the research I did last year in Derry. So i knew quite a bit about it obviously.
The second stream was the giving of 10 minute oral presentations up stairs in the auditorium (where the debate was held). The presentations were all on different aspects of mental skills development AKA Sport Psychology.
My presentation was specifically about Anxiety and Imagery for Judo. So dealing with over anxiety by doing imagery work with athletes. I was really pleased with the presentation I gave. I have to date never managed to delivery a good presentation, till now! Not exactly Churchill but it was a pretty good attempt. I was happy with what I did and it seemed to go over quite well, so I am chuffed to bits to have developed in this area.
After the conference, we went to a formal meal to celebrate our successfully completing this the first FDSC/EJU level 4 course.
It is weird to think about the fact that I am (unless things go horribly wrong somehow) one of the first people in the world to have this degree and this EJU coaching level 4 certification.
I shall be the first New Zealander to do this.
Again the significance of this is only really just starting to dawn on me. I think I'll stop thinking about it as I am getting a bit jittery! :)
So.....
It's over!
I have blogged the entire experience over the past three years, and as Vinnie Jones might say "It's been emotional"!
Happy? Sad? A bit of both really.
I have applied to do the honours course starting next year (EJU Level 5) and really would like to do it. Hopefully my grade average will be high enough to make it on. So maybe there will be more blog entries in future...?
I shall post more next week to summarise the course and how it's been to go through it, stay tuned.
Till then, I just want to do the oscars thing and thank a bunch of folks.
Firstly, my thanks to Joyce Malley for telling me about the course, getting Mike on your mobile and basically getting me on the course.
Secondly, thanks to Mike Callan our course leader who both let me on the course and has put up with me and this little blog for the past three years.
Third, the EJU and University of Bath. This is an amazing course and I have had a blast and learned a lot.
Fourth, my fellow students.
To everyone in "Generation 1" who have made it to the end, thanks for your help, friendship, abuse, fun, patience. To those who havn't made the whole journey, thanks to you too. To the Gen2's and Gen3's you keep it up! It's worth it, keep ongoing and it's been good meeting you!
Fifth, to all the people who have been in contact over the past three years by email, comments, etc. Thanks for saying hi, knowing people have been reading has helped me keep blogging and Ihope you've got something useful from my little effort to document what it is like to go through the course.
Thanks everyone,
Lance
<<First
<Back
| 60 | 61 | 62 | 63 | 64 | 65 | 66 | 67 | 68 | 69 |
Next>
Last>>