This is the Judo blog of Lance Wicks. In this blog I cover mainly Judo and related topics. My Personal blog is over at
LanceWicks.com
where I cover more geeky topics. Please do leave comments on what you read or use the
Contact Me form
to send me an email with your thoughts and ideas.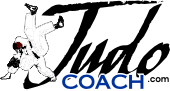 JudoCoach.com Blog by Lance Wicks
---
---
Hi everyone,
today I wanted to talk about the EJU (European Judo Union) Coaching Courses. The reason being that last week I spent in Malta helping deliver the EJU Level 3 residential course.
The Level 3 is currently the lowest level of coaching certification provided by the EJU. Although soon hopefully there will be levels 1 & 2 also. The EJU provide level 3 online with a one week residential.
The level 4 is provided at Anglia Ruskin University (ARU) in Cambridge, England. And is a 3 year course delivered online with 2X2 week residential blocks per year.
The level 5 is at ARU also and is an 18 month "top up" to a BSc.
Level 6 is a masters degree, delivered by Tor Vergata University Rome and starts soon (I hope to attend this one, having completed the levels 4 & 5).
I was recently asked "Why?", as is what job do I think I would/will get from doing these courses? What am I going to get from it?
The answer in part is... nothing, no jobs, no benefits.
However that is only part of the answer. The fuller answer is that I have gained a huge amount from the levels 3 & 4 courses and am confident I will gain hugely from the Level 6.
What have I gained?
I know know more about the science and culture of Judo than I even knew I didn't know. I have met some amazing people too. I have also been able to explore some areas I'd never had opportunity to try if it was not for the courses.
Why do I want to do the next one?
Well... for me, I want to extend my knowledge as far as I can take it. I feel that it is my responsibility, if I want to coach, to ensure that I know absolutely as much as I am able to.
As a coach, I want to know that I have the highest level of knowledge available. That way, I can speak confidently to athletes under my care. If I don't extend my knowledge, how can I ask players to listen to me? Or for them to try and learn more?
Of course, the other reason is that I loved attending the 4 & 5 courses. I had a brilliant time and enjoyed it amazingly much.
Should you attend?
Yes, yes, yes!
You will learn more about Judo than you can imagine. You will meet lots of fellow coaches. You will become a better coach.
How do you learn more?
Level 3
: Visit
www.judospace.com
and take a look at the modules and the taster module.
Level 4 & 5
: Visit
http://www.anglia.ac.uk/ruskin/en/home/ ... judo1.html
Level 6
Stay tuned, further information will be available soon.
<<First
<Back
| 14 | 15 | 16 | 17 | 18 | 19 | 20 | 21 | 22 | 23 |
Next>
Last>>