This is the Judo blog of Lance Wicks. In this blog I cover mainly Judo and related topics. My Personal blog is over at
LanceWicks.com
where I cover more geeky topics. Please do leave comments on what you read or use the
Contact Me form
to send me an email with your thoughts and ideas.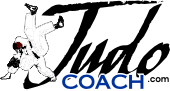 JudoCoach.com Blog by Lance Wicks
---
---
Today I leave for two weeks at University of Bath, to complete my
FDSC in Sports Performance
.
As per usual, I plan on blogging daily to capture the experience of doing the course, both for me personally and for those interested in the course. So stay tuned for more over the next two week!
This is the final block (2 weeks, twice a year) and in a weird way it feels like when I got ready to see the final Lord of the Rings movie. That feling of anticipation, knowing it was going to be great, that you are going to really enjoy it! Yet, somewhere there is a sad sensation lurking, that knowing that this is the end. That there is no more to look forward to.
:(
The hope is that I'll make the BSC. top up year (18 months) which will give me more time in Bath. We shall wait and see eh.
<<First
<Back
| 62 | 63 | 64 | 65 | 66 | 67 | 68 | 69 | 70 | 71 |
Next>
Last>>