This is the Judo blog of Lance Wicks. In this blog I cover mainly Judo and related topics. My Personal blog is over at
LanceWicks.com
where I cover more geeky topics. Please do leave comments on what you read or use the
Contact Me form
to send me an email with your thoughts and ideas.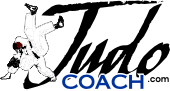 JudoCoach.com Blog by Lance Wicks
---
---
I listened to Gene & Mike's latest podcast (
Episode 14
) today on the way home.
It is a great discussion with Dr. AnnMaria DeMars of the USJA and Serge Bouyssou (who I have shared a podcast with).
It's well worth listening too, one thing leapt out at me and that was AnnMaria saying she had 180 or so documents that she wanted to share but had not managed to catalog and share.
It made me think about how despite what we may think, there is so much information that is simply not available to you and me. Not because it's secret and hidden but rather it's just not easily available.
It is one of the reason that sites like this one exist. I really want to improve my own personal abaility to share information and promote further sharing. I'd be interested to hear others opinions on how we get all this great info out there.
I have considered the idea of setting up a Wiki (ala wikipedia) Just for Judo, or maybe a system like
www.perlmonks.org
which has a mazing people and info and a great ranking system that drives things along.
Or perhaps just put a decent content management system on this site? Or just stick to plain web pages and put more effort in?
Thoughts?
<<First
<Back
| 64 | 65 | 66 | 67 | 68 | 69 | 70 | 71 | 72 | 73 |
Next>
Last>>