This is the Judo blog of Lance Wicks. In this blog I cover mainly Judo and related topics. My Personal blog is over at
LanceWicks.com
where I cover more geeky topics. Please do leave comments on what you read or use the
Contact Me form
to send me an email with your thoughts and ideas.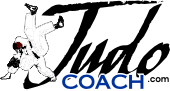 JudoCoach.com Blog by Lance Wicks
---
---
Tuesday, three days to go.
Today I had two lectures with Andrew Moshanov from Russia. The First on Research Project design and the second on examples of Technical Analysis. I really like Andrew's lectures, his laid back style perhaps appeals to the New Zealander in me. He is very much biomechanical in approach. Today for example we discussed for quite some time the significance of the allignment of feet, hips, shoulders and head.
It can be quite impressive how good you can predict what happens next, when looking at a static photo, if you consider the alignments. Andrew has a vaslid argument to make that if biomechanically you are all out of alignment, then chances are you'll fall over.
Today we also spent more time mulling over our research assignments and trying to tie them down to a solid, specific project that we can crack on and start our literature review on. It was really useful for me I must say. Some good holes in the design were spotted that I had missed and it'll be better for it! :-)
Our last lecture of the day was a keynote from Margaret Hicks, director of "World Class Programmes" for the British Judo Association. Margaret's lecture was on the "World Class System", AKA "Building the Judo performance for 2012". It was an interesting speech. She went through quite a bit and I took a bunch of notes and also "tweeted" a bunch of comments in realtime, which youu can find at
www.twitter.com/lancew
Like many speaches, the last slide of the powerpoint contained it all in a nutshell. And one could say it boils down to these points:
* The performance Network and Performance Institute
* Talent Selection/Development and Performance Player Tracking
* Next Generation coaches (and fast tracking them)
* Next Generation Judo sport scientists
* Partnerships - With various bodies.
It was really interesting and it will be interesting to see how this all pans out in the time between now and the London Olympics in 2012. And of course beyond that short-term goal and into the future. I am not sure if I was 100% convinced by the speech, there are a bunch of question marks hanging there perhaps.
In the evening, I spoke with my family who I am starting to miss terribly! My twins seem to age incredibly everytime I come here. There is a part of me that goes... "Lance you muppet! This is the fourth year where you will not be spending your 20 days leave a year with your kids somewhere nice like Disneyland and instead spend those days in lectures and writing thousands of words for assignments... for what???"
And then, this evening, the answer hits you square between the eyes.
I love this course becuase of the people on it. I had the great opportunity to sit at a table with a Olympian (multiple Olympics) and hear him describe both the highs and lows of the L.A. Olympics. Also at the table were former amazing coaches, both of the in schools and elite athlete variety. I mustn't forget the scientist, magician (yes magician), area level offical, and other talents sorts. And there I was able to mix with these people and learn their views, share mine, ask questions, learn some more and generally gain from the experience.
Forgive me being all "gushing" but this is not the run of the mill crowd. It's not like everyday I get to sit down and chat with former Commonwealth, World and Olympic level players who have all gone on to do awesome things in the Judo world.
But hold on a minute, every time I come to Bath that exactly what happens everyday!! As I have said before, for me the degree and coaching certification means little compared to spending 4 weeks a year in the company of the people on the course, in all the 4 years here!
I don't think I have done a blatent plug for the course for a while, so here it is an unpaid advertisement for the course! This course is the best Judo experience of my life and I thoroughly recommend you (YES YOU!!) consider signing up!
CLICK HERE FOR MORE INFO ON THE FOUNDATION DEGREE
or
HERE for info on the BS(HONS) course
I am on. (if you do end up signing up, tell 'em Lance sent ya.
So onto Wednesday, when we have Patrick Roux of France and Bob Willingham (UK) of the recently departed "The World of Judo" magazine. Till then... goodnight all.
<<First
<Back
| 45 | 46 | 47 | 48 | 49 | 50 | 51 | 52 | 53 | 54 |
Next>
Last>>