This is the Judo blog of Lance Wicks. In this blog I cover mainly Judo and related topics. My Personal blog is over at
LanceWicks.com
where I cover more geeky topics. Please do leave comments on what you read or use the
Contact Me form
to send me an email with your thoughts and ideas.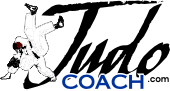 JudoCoach.com Blog by Lance Wicks
---
---
Week 32, or the week when things went wrong... again.
So last week went well and ended with me fighting in my first competition for eight years. As you could probably imagine, I was a bit sore afterwards. Unfortunately, I discovered this week I was more sore than I thought.
It would appear that I have damage to my right knee's medial meniscus. :-(
It does not seem to be a tear (phew), but rather wear and tear. However, damage is a bad sign. And will require me looking after it carefully from now on. Fairly common injury in both Judoka (I am told) and runners.
( A retrospective case-control analysis of 2002 running injuries )
. So being a Judoka and running, and running whilst heavy; it is probably not a surprise that my knee is given me pain.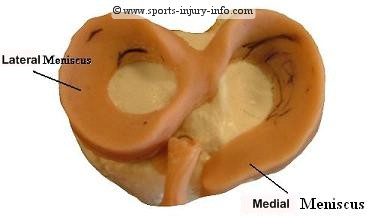 ( http://www.sports-injury-info.com/unhappy-triad.html )
The problem with the meniscus, ligaments, cartilage, tendons, etc. is that they do not have good bloodflow. This means that when they get hurt, they can't get the materials to repair as quickly as say a muscle. So injuries will take longer to recover from and may never be recovered from.
As a coach, you need to understand this and be aware that a seemingly minor injury in the knee, ankle or elbow needs to be treated seriously. More seriously perhaps than a more visible injury than a black eye or arguably even a bone fracture.
As a coach, one of your primary objectives is to help maintain high performance over the long-term, not just the short term. Meaning you need to minimize the impact injuries may/will have on your athletes.
Here in the UK, we are at the closing stages of th
e "Six Nations" Rugby Union championship
. You quickly notice the news stories at this point in the proceedings are often about who will be fit enough to play. In Judo it is the same, if not worse as it is an individual sport.
Here in the UK, hopes for Judo gold lie heavily across the (recently injured) shoulders of one Craig Fallon. He apparently suffered a shoulder injury last year, much the same way that Graham Randall injured himself between winning the World Championships in Birmingham and the Sydney Olympics. Many years ago I watched Steve Corkin of my own New Zealand bow out of the Olympics when his damaged knee blew out during his second match. He destroyed his first opponent, who knows what position he might have reached that day, if his knee wasn't busted.
So, I'll be looking after this knee. I took this week off training in part by plan and partly because my knee started playing up. Fortunately, I have just come to the end of the "endurance" phase of my planning and this week was a "transition" stage before I go into a strength phase.
So the next few weeks will be strength. Specifically, I'll stay upper body primarily as this is a weak area for me at the moment and it will give my legs (knee) a break and that will hopefully help the knee recover.
Anyway, it'll be an interesting couple of weeks, I may be quite sore as I hope to relearn the ancient art of
pull-ups
,
push-ups
,
push-press
and more. Joy!
( Exercise clips from www.crossfit.com )
<<First
<Back
| 47 | 48 | 49 | 50 | 51 | 52 | 53 | 54 | 55 | 56 |
Next>
Last>>