This is the Judo blog of Lance Wicks. In this blog I cover mainly Judo and related topics. My Personal blog is over at
LanceWicks.com
where I cover more geeky topics. Please do leave comments on what you read or use the
Contact Me form
to send me an email with your thoughts and ideas.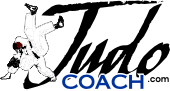 JudoCoach.com Blog by Lance Wicks
---
---
Hi all,
I know, I know, I've been quiet for a long while, sorry.
I have been doing too many things with the few hours I have left in a week after work and kids, etc.
I have been doing lots of coding for an old friend, which has taken up the bulk of my free time. The code is now at the Beta stage and is pretty sweet, should be able to point folk at it soon.
I have also been preparing for my trip to Bath next week. I hope to learn a lot and also get lots of recordings done for the podcast. The course has so many great people on it and the number increases again this year as a third cohort join us.
On the subject of the podcast, I have been discussing a new idea with Mike in the US (
www.thejudopodcast.cam
). Which from the brief chats we've had about it should be great.
I have another, less exciting, but really useful podcast idea which I am thinking of doing.
Whilst in Bath I hope to do some web design work and make use of some of the domains I have not been using so far, so keep tuned.
Feedback on the podcast with Emerson has been great, please do email me with any comments. I have uploaded a slightly better sounding one to the original after the initial flurry of comments about the sound quality.
Whilst in Bath, I hope to be using some top quality audio gear, so the audio will hopefully be terrific!
Exciting couple of weeks ahead, I wish I hadn't been fighting a cold for a week or so!
Lance
<<First
<Back
| 70 | 71 | 72 | 73 | 74 | 75 | 76 | 77 | 78 | 79 |
Next>
Last>>