This is the Judo blog of Lance Wicks. In this blog I cover mainly Judo and related topics. My Personal blog is over at
LanceWicks.com
where I cover more geeky topics. Please do leave comments on what you read or use the
Contact Me form
to send me an email with your thoughts and ideas.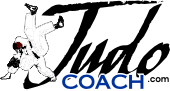 JudoCoach.com Blog by Lance Wicks
---
---
I recently read an old paper on balance development in children (
ASSAIANTE, C. Development of locomotor balance control in healthy children. NEUROSCI BIOBEHAV REV 22(4) 527 – 532, 1998.
) which got me thinking about how childrens balance develops during the time they are involved in Judo and how as coaches we must be aware of this and adjust how and what we teach accordingly.
The general message is that the way children maintain balance transitions around 6-7 years. They go from a method where the head and body are moved as one unit, to a state where the head and body move independantly. It also describes how EMG activity moves down the legs as children mature. So balance increasingly becomes ankle related.
This maters to us coaching Judo as we need to ensure that if working with young children we are not trying to get them to maintain balance whilst trying to get them to move their head independantly from their body.
We also need to ensure that we help them develop the strength, range of movement and proprioception to be able to execute throws that need good balance, for example Uchi Mata.
You could argue that for younger (and less experienced) Judo players, throws where both feet are on the floor and in stable positions should be taught. One footed throws being delayed until balance has developed further. This would rule out Uchi Mata, Osoto gari, tsuri komi ashi, etc.
When teaching techniques to young children, you may also modify your coaching methods to teach Judo throws in ways that allow the head to move as a unit with the body.
You may also want to incorprate drills/exercises/games that help children develop their balance, especially at the transitive stage (6-7 years of age).
Of course developing balance is always a good idea, especially after an injury such as an ankle sprain, where the ability of players to maintain balance will be degraded.
With this in mind here are two short videos showing balance development methods you can use in your Judo club.
The first is from the EXCELLENT
www.coachingjudo.com
website, which all Judo coaches should bookmark. This video shows some simple Judo specific balance games:
The second is from YouTube and is actually a Soccer/Football strength and balance development exercise done in a gym environment:
<<First
<Back
| 26 | 27 | 28 | 29 | 30 | 31 | 32 | 33 | 34 | 35 |
Next>
Last>>