This is the Judo blog of Lance Wicks. In this blog I cover mainly Judo and related topics. My Personal blog is over at
LanceWicks.com
where I cover more geeky topics. Please do leave comments on what you read or use the
Contact Me form
to send me an email with your thoughts and ideas.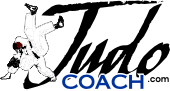 JudoCoach.com Blog by Lance Wicks
---
---
Here is a quick update to what is happening over on
www.planetjudo.com
I would appreciate your feedback on recent additions.
PlanetJudo now has 50 feeds, from the USA, Europe and even New Zealand. Recent additions are the BBC's Judo news site, Fickr photos tagged Judo and finally YouTube Judo videos.
I would be interested in your opinion as to how good it is to have these in the feed. Flickr and Youtube are the busiest feeds and dominate the site, do they dominate too much? Also, there are quite a few photos and videos that make it into the feed from them that are not really Judo related I notice. Are they a plus or a minus?
The BBC feed is a new find and one that will only get busier this year with Beijing in the summer. I am still looking for more feeds, so please let me know if you find some I don't have. Soon I may be able to add more from
www.JudoForum.com
as there has been a discussion there about turning on the RSS feeds.
If you have not already, please visit the site (
www.planetjudo.com
) and subscribe to the "feed" (
http://feeds.feedburner.com/PlanetJudo
) so you can get the updates direct to your feedreader, browser or even by email. There is also a "HISTORY" page at
http://www.planetjudo.com/?type=cheese
which is worth looking at as it summarises everything that the feed has had on it by day.
As always, email me lw <at> judocoach.com with any updates, comments, etc.
Lance
<<First
<Back
| 48 | 49 | 50 | 51 | 52 | 53 | 54 | 55 | 56 | 57 |
Next>
Last>>