This is the Judo blog of Lance Wicks. In this blog I cover mainly Judo and related topics. My Personal blog is over at
LanceWicks.com
where I cover more geeky topics. Please do leave comments on what you read or use the
Contact Me form
to send me an email with your thoughts and ideas.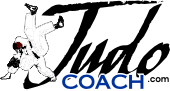 JudoCoach.com Blog by Lance Wicks
---
---
Hi everyone,
well Sally and I have been to our third Karate class adn may well keep doing so. It is very interesting starting as a new student in a new art.
Probably something we should all do now and then. It's very, how shall I say, educational to be the student and completely lost. Where as how often do we as Judo coaches ever feel that sensation.
Anyway, in an effort to help raise the dojo web ratings, here is some linkage to
http://www.uechi-ryu.org.uk/
Lance
<<First
<Back
| 72 | 73 | 74 | 75 | 76 | 77 | 78 | 79 | 80 | 81 |
Next>
Last>>