This is the Judo blog of Lance Wicks. In this blog I cover mainly Judo and related topics. My Personal blog is over at
LanceWicks.com
where I cover more geeky topics. Please do leave comments on what you read or use the
Contact Me form
to send me an email with your thoughts and ideas.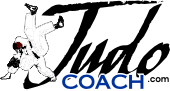 JudoCoach.com Blog by Lance Wicks
---
---
Hi everyone,
So here we are coming to the end of January 2008 and I have been slack on the blogging front, the training front and the coding front too. One area where I take some consolation is that the
Podcast
is going well. I have changed the format from last year to a news format, which I am putting out weekly. So far the feedback has been great and I am finding it much easier to do a short solo effort on a weekly basis than I was to try and get interviews together. I still want interviews, but the new format is really achievable and also I think/hope provides a news source to poeple.
This weekend I helped coach at a re-validation event at HMS Collingwood here in the UK. It was a good event with about 30 coaches in attendance, I enjoyed spending a whole day on the mat very much.
This morning (Sunday), I have been revising my training plan for the World Masters 2008. It is now just 20 weeks till the event and my training to date has not been very good in my opinion. A variety of reason for this, really a variety of excuses, none worth discussing. Mainly being old, slack and struggling to adjust to regular training from a zero start.
Twenty weeks is a pretty good window to plan to, I would have preferred to have been fitter, lighter and so forth by now, but it's not the end of the world that I am not. At the end of last year I started training and broke the ice, I think I have cleared most of the cobwebs and dust from my Judo brain and feel that I am ready to go.
20 weeks is a good period in part because you can accurately schedule events. When I did my initial planning it was close on a year away, so lots of things were not on calendars or were provisional. Now however things are pretty set in stone.
Knowing what events are there means you can look at the training windows between your big goal (Word Masters 2008), and then choose events tracking back from there to participate in that provide what you need and also give suitable windows for your training cycles.
In my example, I have the World Masters on July 28th. Working backwards I have scheduled to compete in:
Hampshire Grading, 15 June. Which should be a scrap, but not dangerous injury or having to fight too many times. But it'll be a good "sharpener".
Just before that, I hope to go to the Northern Ireland Open on May 31st. This should be a bit more serious and a real rumble. Hard day expected, but a good way away from my big event, so even if I get hurt I should be able to recover.
On May 17th, there is the High Wycombe Masters, which I think should be fairly competitive. It is also a masters event, so is (maybe) more specific than the NI Open which I suspect I shall be finding younger folks.
On April 27th, is the Brussels Masters. This is My #2 event after the Worlds. It is nicely placed abut 10 weeks in. It is in Brussels where the worlds will be so lets me test hotels, travel, the people etc. It'll be pretty hard I suspect.
Now I have a big break fight wise, nothing else scheduled till Feb 24th (Hampshire Grading). I want to do this one to shake of the fighting cobwebs, have a fight and remind myself how fat and unfit I am. I "may" and it is unlikely go over to the AMCAM event with the Navy on 16 March, but I doubt it.
The big empty gap is not obviously me on the sofa, it is my main training window. I am fortunate that I shall be spending two weeks at University of Bath (March 24th - 4 April) where as well as doing my studies I shall have the privilege to train with some of the best players and coaches in Europe.
I am a "Metrics" person, so I have been incorporating much more training that I can measure in my training plan. So I have a week by week breakdown of the miles I plan to run, the number of Uchi Komi & Nage Komi I will be doing.
I have some hurdles to overcome, primarily being a lazy whatsit!
More seriously, at work were are swamped and I have lots of coding to do on pretty tight deadlines, so I suspect I shall lose sessions and energy to late nights in the office. Also, at present I don't have a training partner, nor a coach, I am considering how I attack that issue.
I am also considering expanding this project. I Just watched "
Cauliflower Ear & The Modern Day Warrior
" which makes me consider recording more of this experience in audio and or video. Maybe I could find a young film maker? Or in the spirit of Kiwi Ingenuity, I might just muddle on through and do it myself.
It'd be really interesting for me at least to be able to review how everything goes. And maybe, just maybe it might be interesting to others. Thoughts?
Anyway... this has become a bit of a epic post, so I shall wrap up here.
Please let me know what you think.
Lance
p.s. If you live near Southampton in the UK please let me know. Especially if you are interested in maybe training with me, or helping in other ways.
<<First
<Back
| 50 | 51 | 52 | 53 | 54 | 55 | 56 | 57 | 58 | 59 |
Next>
Last>>