This is the Judo blog of Lance Wicks. In this blog I cover mainly Judo and related topics. My Personal blog is over at
LanceWicks.com
where I cover more geeky topics. Please do leave comments on what you read or use the
Contact Me form
to send me an email with your thoughts and ideas.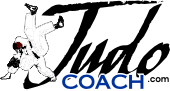 JudoCoach.com Blog by Lance Wicks
---
---
May 25th 2018, is a key date that every national programme has a huge red entry on the calendar.
Why?
Because the 25th of May 2018 is the day that qualification begins for the Tokyo2020 Olympic Judo competition.
The qualification period then ends on May 24th 2020, at which point we will know who will be competing at the biggest Judo event in history.
Qualification is also being used for the new Olympic Judo Team event, so teams wanting to win a medal in that will need to ensure they have enough athletes qualified to make a team entry viable.
There will be a little under 400 Judo athletes in Tokyo and as we have seen in previous games; the ranking list position is key.
Unlike previous years, the top 18 men and top 18 women are direct qualified, then the continental quotas, then "wildcards".
And again, the host nation Japan gets 14 athletes. The past three Olympics have different dynamics for the qualification as a result.
For London2012, the hosts benefited immensely by the 14 host spots in terms of getting athletes into the event. Brazil for the Rio2016 games were a strong Judo nation, but not as much of a powerhouse as Japan.
Japan will be able to enter 14 athletes, no matter where they rank. So it will be interesting to see what athletes compete where and how often in the qualification period.
As with other cycles, it will be a fascinating 2 years, with every win being vital and positioning around that 18th spot hotly contested as we get closer and closer to the games.
For Judo addicts like us (if you are reading this, I'm assuming your are a voracious Judo reader) this is a special time, every event has importance and can be hotly debated and explored.
To all the athletes is the WRL, I want to wish you all the best of luck! I look forward to watching all of you in the run up to Tokyo2020.
--
Extra reading:
Tokyo 2020 Qualification Rules
via the new IJF website.
<<First
<Back
| 2 | 3 | 4 | 5 | 6 | 7 | 8 | 9 | 10 | 11 |
Next>
Last>>