This is the Judo blog of Lance Wicks. In this blog I cover mainly Judo and related topics. My Personal blog is over at
LanceWicks.com
where I cover more geeky topics. Please do leave comments on what you read or use the
Contact Me form
to send me an email with your thoughts and ideas.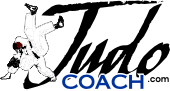 JudoCoach.com Blog by Lance Wicks
---
---
This week has been an interesting one for me as a Judo coach.
This week at the club we started going through the Gokyo technique by technique once again (we have done it before in the club).
What is really interesting about going through the Gokyo in this way is that it forces me as a coach to re-examine each technique and work through them with the participants in the sessions.
As I have to do it with techniques I know it is interesting to discover new things from my preparations for each session. Specifically, exploring things like the exact wording in the
Kodokan Judo book
and getting everyone in the class to do it as the book describes it.
Doing this has really highlighted some of the "received knowledge" I have of waza. By which I mean, sometimes the way I do and or teach a technique does not match with the description in the book.
Judo is wonderful in the way that there are multiple different solutions to the "how do I throw" problem. Even when using the same "technique".
De ashi barai for example can be done with tori stepping forwards, or backwards. Then there is the rotating version. We can attack the front foot or the trailing foot. It has been really interesting to explore the variations.
On Wednesday evening, I had the chance to have a long and enjoyable evening exploring a variety of Judo topics at a colleagues home. We talked around a variety of topics and specifically elite programme creation, design, maintenance and measurement.
This was great as it's the sort of conversation I don't often get to have in the UK. I have them sometimes whilst away internationally but not often here, well at least not since I graduate University of Bath.
This Sunday, I started our club learning the Kaeshi no kata. Again this proved really educational. I have never formally studied this kata, so we are learning it together with me mainly guiding the practice rather than teaching how it should be done.
Preparing for the session was as educational as participating. I learnt a little about the history of this kata (non-kata in some descriptions) and even a little about the dissemination of Judo internationally as I discovered this very British kata in a video by a coach in my native New Zealand.
This upcoming week we shall continue to explore the Gokyo and Kaeshi no kata; as well as doing randori. At the moment it feels like the balance between practical learning by doing (randori) and technical learning (Gokyo and Kata) is about right.
I look forward to what I will learn this week as well as observing what the participants in the sessions learn.
<<First
<Back
| 2 | 3 | 4 | 5 | 6 | 7 | 8 | 9 | 10 | 11 |
Next>
Last>>