This is the Judo blog of Lance Wicks. In this blog I cover mainly Judo and related topics. My Personal blog is over at
LanceWicks.com
where I cover more geeky topics. Please do leave comments on what you read or use the
Contact Me form
to send me an email with your thoughts and ideas.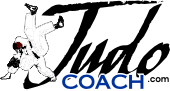 JudoCoach.com Blog by Lance Wicks
---
---
In sport we have levels, beginners through to Elite. There are an infinite number of levels between the top and the start. This post is about the definition of these levels and what it means to me (and you the reader) in terms of competing and coaching.

The British Judo Association has just published a new competition pathway for example. In a recent conversation with a coach we discussed the definition of an elite athlete.

So... lets start by looking at the BJA definitions. They break them into two categories encompassing five levels.

Category One: Development/Recreational
1. Beginner
2. Intermediate
3. Experienced

Category Two: Performance/Elite
4. Aspiring
5. Performance

I broadly like these levels and categories and look forward to seeing the BJA roll out events at all these levels countrywide. If they can do this; then I think we are in a great position going forward. If they leave it to or demand that local volunteers do it without financial and logistical support then it's a wasted effort... but thats a different subject!

So these categories are interesting and for me quite well defined. Better than many I have seen and realistic. For example, although they mention elite, they don't refer to any British events as elite. That makes me happy as for me "Elite" is a tiny group of players who medal at IJF events.

My only real issue with these BJA standards is that they are written solely from the perspective of kids Judo leading to adult. This I know is the majority of the Judo population. But as someone who runs a club full of adult beginners the pathway is not great as it is not written for them.

What level do you coach?
OK... so if you answered elite, I dispute it. If you answered performance I question it. I run two clubs and I although I work at elite level events, I certainly don't coach at those levels. I coach at beginner and intermediate level.

Knowing this is fantastic, it gives me perspective. I don't try and transplant what I learn at events directly into my club sessions. I understand where my coaching is aimed and I tailor my sessions accordingly. This does not mean that the people in my sessions don't learn about the new rules for example; it just means that it is an interesting aside; not key training content.

Sadly, I suspect lots of people think they are coaching at a much higher level than they really are. They are ruining their coaching by trying to coach "elite/performance" when they should be doing recreational/developmental coaching.

They two categories and all the levels are linked and not necessarily in easy to follow linear paths. And your coaching absolutely needs to include aspects of all levels. But that said, at the levels I coach at there is no need for me to scream technical advice from matside in competitions. I do talk to them in sessions about the new rules and the strategies that are relevant. It drives me made when I see coaches at developmental events doing much more than this. By the same token, the refereeing and officiating needs to be at a lower level than at elite level events. I certainly don't want to go to BJA events in a suit and tie!









<<First
<Back
| 6 | 7 | 8 | 9 | 10 | 11 | 12 | 13 | 14 | 15 |
Next>
Last>>