This is the Judo blog of Lance Wicks. In this blog I cover mainly Judo and related topics. My Personal blog is over at
LanceWicks.com
where I cover more geeky topics. Please do leave comments on what you read or use the
Contact Me form
to send me an email with your thoughts and ideas.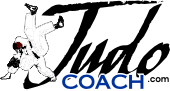 JudoCoach.com Blog by Lance Wicks
---
---
Sometime ago I started work on a project JudoTicker, well it is reaching fruition. Judoticker is a project to collect data from the IJF scoreboards via a Raspberry Pi computer and post live to Twitter and also to a database for research purposes.
This weekend I have been testing the system at the Tokyo Grand Slam and having good results. Below is a Twitter Widget showing the live tweets of the results of every match in Japan.
Tweets by @judoticker
Please do share the @judoticker Twitter handle and "follow" the results in realtime!
Lance
<<First
<Back
| 7 | 8 | 9 | 10 | 11 | 12 | 13 | 14 | 15 | 16 |
Next>
Last>>