This is the Judo blog of Lance Wicks. In this blog I cover mainly Judo and related topics. My Personal blog is over at
LanceWicks.com
where I cover more geeky topics. Please do leave comments on what you read or use the
Contact Me form
to send me an email with your thoughts and ideas.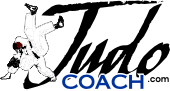 JudoCoach.com Blog by Lance Wicks
---
---
There was recently a long (and at times heated) discussion on the BJA forum and also on
http://www.Judoforum.com
about the Judo coaching matside changes and how this affects the nature of the game that is Judo.
I personally am opposed to the idea of coaches being removed from matside and also the idea that coaches are of no use to players other than for moral support.
My view is that matside coaching is valuable and that the value depends on the quality of information transfer between coach and player.
One or two well chosen words can have an effect on a match, we have all seen it. This ability of a coach to affect a player depends IMHO on the following factors:
Expertise and Experience of the coach.
The coach has to know what they are talking about, they also need to know and understand how to communicate in a competition situation. They need to learn how to apply themselves in communication to a player in competition.
Proper training
The player and the coach must develop a shared vocabulary and practice using it. They must understand one another and the coach in particular needs to know what the player needs to hear.
As a coach, no matter what level you work at, you need to consider developing your communication skills and the use of your voice to assist your player in competition.
Your role matside is multi-faceted. You are there to encourage AND inform your player.
Informing your player.
As well as encouraging and supporting your player, you must pass important information to your player also.
As coach, you must keep yourself detached from the emotions of the fight and watch objectively. You must be able to see the situations in the fight from an external perspective.
This is where you bring value to the match, your player is in the heat of the match, they can't see from your perspective. Your job is to give insight and to give it clearly.
In the future, more teams will hire video (and other) analysts and they will convey their perspectives to the coach; who will convey it to the player. The French we know have been trying this in some degree as the matside coaches at the 2008 World Championship apparently wore earpieces.
This is the future to Judo coaching matside, despite what the IJF seems to think I feel. We the Judo coaches will eventually learn from our colleagues in Rugby, American Football, Soccer, etc and learn that our role at competition is not to provide emotional support. Nor is it to command players what to do.
It is our role to give information to players so that they can use that information to change their performance to win the fight.
Communicating does not, as is suggested by some, create players who can not think for themselves. Communication expands the inputs that players have at their disposal. It makes the game of Judo more sophisticated for the players and for you as coaches.
Your homework is to learn how to understand a match whilst underway and to convey useful information to your player during the fight. This will be different for each match, for each player and each coach; and for every combination of match, players and coach.
And you thought coaching was easy huh?!
<<First
<Back
| 25 | 26 | 27 | 28 | 29 | 30 | 31 | 32 | 33 | 34 |
Next>
Last>>