This is the Judo blog of Lance Wicks. In this blog I cover mainly Judo and related topics. My Personal blog is over at
LanceWicks.com
where I cover more geeky topics. Please do leave comments on what you read or use the
Contact Me form
to send me an email with your thoughts and ideas.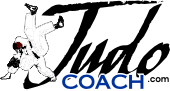 JudoCoach.com Blog by Lance Wicks
---
---
Hi everyone,
well Karma has done it's thing and having abused the BJA website for so long I am now in a position where they'll have more opportunity to abuse me.
This week I agreed to redesign the Oceania Judo Union website (
http://www.oceaniajudo.org
).
Having put a lot of thought and effort into what a site for a national federation should be like, I find myself in a position where I have not considered... why do people visit continental union websites?
Have you ever visited your union's website?
If so please leave a comment or email me and tell me why you visited, what you were looking to do, were you able to do so, etc.
On the OJU website a large priority is creating a presence for the World Cup to be held in Samoa this year. So I am planning all the good stuff like online registration and payment, live updates of results, video/audio streams too. Of course much of that is limited by the location and people in attendance. I may have to try and talk my wife into us taking a holiday in Samoa this year eh?!
But the question remains, what is the purpose of the website? Why would people visit it, what would they be looking to do on the site?
I'd appreciate any input folks.
Thanks,
Lance
<<First
<Back
| 26 | 27 | 28 | 29 | 30 | 31 | 32 | 33 | 34 | 35 |
Next>
Last>>