This is the Judo blog of Lance Wicks. In this blog I cover mainly Judo and related topics. My Personal blog is over at
LanceWicks.com
where I cover more geeky topics. Please do leave comments on what you read or use the
Contact Me form
to send me an email with your thoughts and ideas.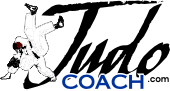 JudoCoach.com Blog by Lance Wicks
---
---
One of the surprising things in Judo coaching is the lack of emphasis put on the basic coaching tools that allow you to run a class day in, day out.
As a Judo coach, your voice is one of the most important tools you have at your disposal. Yet how many of us have had any training in how to use it effectively?
In this post I'll share some tricks I have picked up along the way, both from Judo and from elsewhere on how to use your voice effectively.
1. Stand in one sport for your Hajime/Matte.
When you call Matte or Hajime, do it from the same position on the mat each time. Say under the picture of Jigoro Kano for example.
People get used to you doing this so become very aware of commands coming from there. So much so that you can often save some volume as people become used to you calling from there.
2. Use that beer belly!
Use your diaphram when you speak and shout commands.In other words, take a deep breath before you speak, push that belly out and get all the air down there.
3. Talk to the person furthest away from you.
In drama circles this bit of advice is pretty common, they talk about "projection"and speaking to the exit sign at the end of the theatre.
In Judo, you can apply the same principle, whenever you speak, talk to the person furthest away from you, that way you will be helping ensure that those closer can hear you.
4. Open your mouth
Obvious, but often forgotten. Get used to opening your mouth more than you are used to. It'll help with the enunciation of words and also the projection of the sound.
5. Study up on pronounciation
This is a personal quirk, I hate the people how shout "Jimmy" to get a randori started. Learn the words properly.
Often much of the muffling in Judo I think is related to coaches who are not confident about the Japanese terminology they are using. This is a problem that is easy to solve. FInd a Japanese Judoka to ask about pronounciation and as a barre minimum, visit
http://judoinfo.com/terminology.htm
and listen to Paul Nogaki pronounce the common Japanese terms.
<<First
<Back
| 26 | 27 | 28 | 29 | 30 | 31 | 32 | 33 | 34 | 35 |
Next>
Last>>