This is the Judo blog of Lance Wicks. In this blog I cover mainly Judo and related topics. My Personal blog is over at
LanceWicks.com
where I cover more geeky topics. Please do leave comments on what you read or use the
Contact Me form
to send me an email with your thoughts and ideas.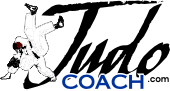 JudoCoach.com Blog by Lance Wicks
---
---
Below is an example Scratch project that might help you teach some elements of Judo to children.
Learn more about this project
If you can't see it try the url:
http://scratch.mit.edu/projects/lancew/416064
This little example application is created using a terrific project called "Scratch". Scratch is a very simple programming language and environment created by MIT. It makes it very easy to create games, animations, etc. It also makes it very easy to share and remix others creations.
Do take a look, you could easily take this small example and modify it to match your class syllabus. Then post it on your club website so that the children in your club can play it online and reinforce what they learn from you as the coach.
I am having brilliant fun teaching my kids (5 year olds) how to use Scratch themselves, so you do not have to be a computer guru to use Scratch.
CHeck it out at
http://scratch.mit.edu
<<First
<Back
| 27 | 28 | 29 | 30 | 31 | 32 | 33 | 34 | 35 | 36 |
Next>
Last>>