This is the Judo blog of Lance Wicks. In this blog I cover mainly Judo and related topics. My Personal blog is over at
LanceWicks.com
where I cover more geeky topics. Please do leave comments on what you read or use the
Contact Me form
to send me an email with your thoughts and ideas.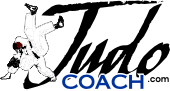 JudoCoach.com Blog by Lance Wicks
---
---
The BJA website has just posted that (another) fellow student of mine, Densign White, has just been re-elected as a Sports Director of the European Judo Union.

Densign is one of three Sports Directors, Daniel Lascau (Bath Graduate) and Indrek Pertelson being the other two.

This is Densign's second term (4 years per term), so obviously the EJU feel he is doing a good job!

Well Done/Congratulations Densign!

<<First
<Back
| 32 | 33 | 34 | 35 | 36 | 37 | 38 | 39 | 40 | 41 |
Next>
Last>>