This is the Judo blog of Lance Wicks. In this blog I cover mainly Judo and related topics. My Personal blog is over at
LanceWicks.com
where I cover more geeky topics. Please do leave comments on what you read or use the
Contact Me form
to send me an email with your thoughts and ideas.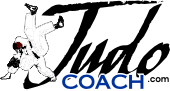 JudoCoach.com Blog by Lance Wicks
---
---
Hello everyone, I am really surprised sometimes by quite how many people are following my little journey towards a decent Judo education. So thanks for being with me and I hope you get something from the posts.

Today is Monday here in Bath and back to the lectures after a weekend of comparative calm. For us on the honours degree course today was a killer start back, 4 lectures in a row in the same room!

first up was a session on "Management, Theory and Methods of Communication" by Sara Hale, who took us last week for a recruitment lecture, whee she made the suggestion that employers might search FaceBook for you. This was interesting based on some of the comments I have made both on my lecture of last block and also my experiences in blogging and how what you express/share online can have negative effects.

Second was a the first of two lectures with Mike Callan. This session was on how we should proceed with the remainder of out research projects. At present I have a Gantt chart that has me completing it in May... DOH! Some refinement needed there to make the April completion date then.

The second session with mike was immediately after lunch and was on Recruitment and Selection Processes. This was really interesting as Mike spoke about the process of recruiting Juergen and the teaching fellows into Bath. Mike really gets recruitment and it is much smarter than the CV database scanning that I see in other sectors here in the UK. The whole sitting at the Athens Olympic Judo and saying "Somewhere in this hall is the next head coach of Bath" was really cool and intelligent. The idea that the person of suitable abilities and aptitude would be someone who made the effort to be there really got me, and made me regret even more not trying to get to Beijing.

Lastly we had a session with Patrick Roux on Managing the coaches/managing the plan. In this sessionwe did a lot of the work ourselves in groups. Where we eneded up covering a variety of concepts towards managing performance one might say.
After the lecture we decied how we are going to tackle our group assessment project for this module.

Lastly this evening was the Randori session.
Great to see a clutch of players from Gosport! There were something like 50+ people on the mat and the quality was as always good. I had some good rumbles, sadly the break I have had since the masters has not helped the fitness and I was decidedly purple for a vast majority of the randori! But you know thats haf the fun! What was also fun was doing a little Capoeira with Jo, reminds me i should pack all this Judo stuff in and got do Capoeira again whilst I have a hope of learning some cool acrobatics still. ;-)

Later I repeated (this time to Patrick) my feeling that a good Randori has almost the same emotional feeling to a good Roda in Capoeira. The similarities are quite scary and Patrick seemed to agree

Later I shared a few beers with my fellow students and arranged some "Noodles" with Mas, hopefully it will pay off as it did last week. Talking Judo with the people in Bath is such a pleasure, and to be frank a privilege. I get to speak such a variety of people and learn as much out of lectures as I ever do in the lectures themselves. The people I now consider friends are some of the best educated judo people around and all have unique areas where I learn from them! It is amazing to sit with a bunch of "lads" whose conversation ranges from football and beers through to the history of Judo and the various editions of books they have from the turn of the century and how certain authors influenced things in certain ways. And then of course back to the appropriate amount of butter to have on stove cooked toast. ;-)

Gosh, we have two Judo sessions (practical tomorrow so I must away to my bed!) I am looking forward very much to Emanuela Pierantozzi's practical session and her keynote lecture.




<<First
<Back
| 39 | 40 | 41 | 42 | 43 | 44 | 45 | 46 | 47 | 48 |
Next>
Last>>