This is the Judo blog of Lance Wicks. In this blog I cover mainly Judo and related topics. My Personal blog is over at
LanceWicks.com
where I cover more geeky topics. Please do leave comments on what you read or use the
Contact Me form
to send me an email with your thoughts and ideas.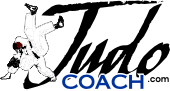 JudoCoach.com Blog by Lance Wicks
---
---
Hi everyone,
well this evening I finally sorted out what has been affecting
www.planetjudo.com
and it is now parsing all the feeds again. So it will now show you all 61, thats right 61 Judo blog feeds.
You can also subscribe to the RSS feed or get daily updates. I added a subscribe by email box on the righthand side, so for those of you who are not comfortable with blogs, RSS feeds, etc. You can have all the updates sent to your email inbox daily, nice and simple.
The 61st feed by the way is
www.08judo.com
which is a collaborative site to provide high quality comment and coverage of the Beijing Olympic Games. We shall be trying to have posts from people on the ground in Beijing and also coverage from other sources along with some commentary on the fights.
Any thoughts on what you would like in terms coverage would be appreciated, email them through to me at
lw@judocoach.com
<<First
<Back
| 41 | 42 | 43 | 44 | 45 | 46 | 47 | 48 | 49 | 50 |
Next>
Last>>