This is the Judo blog of Lance Wicks. In this blog I cover mainly Judo and related topics. My Personal blog is over at
LanceWicks.com
where I cover more geeky topics. Please do leave comments on what you read or use the
Contact Me form
to send me an email with your thoughts and ideas.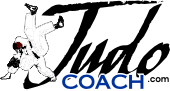 JudoCoach.com Blog by Lance Wicks
---
---
Over on "
The Science of Sport
" Jonathan and Ross have posted a couple of entries about injuries in running and how to prevent them.
Now I have done my share of running and "enjoyed" my share of running injuries too. In fact, I would argue that I have had more injuries from running than I've had from Judo, especially if I consider the time spent doing Judo versus the time spent running.
In their first post the reinforce the good advice to only increase the distance run per week by a MAXIMUM of 10% per week. In the second post they talk about technique, inter-relatedness and intensity (specifically about how a small increase is more risky than a larger increase in volume).
So it got me thinking about this from a Judo perspective.
Can we apply the 10% rule in Judo? Are there rules of thumb as to volume and intensity of Judo training? Can we use the 10% rule directly?
The issue I suppose is how do we measure Judo training?
Time on the Mat? Number of Uchi Komi? Nage Komi? Randori? All of them?
As Jonathan and Ross mention, and in Judo no doubt is even worse; there is little scientific research to give us insight. An interesting area of research in Judo would be to build some metrics on training and injury. To do a study on this area and see if we can create some solid recommendations.
I would very much like to hear from people who have considered this area and perhaps those managing training of high level players. How are you monitoring players training, how are you monitoring injuries?
Drop me an email and let me know.
<<First
<Back
| 41 | 42 | 43 | 44 | 45 | 46 | 47 | 48 | 49 | 50 |
Next>
Last>>