This is the Judo blog of Lance Wicks. In this blog I cover mainly Judo and related topics. My Personal blog is over at
LanceWicks.com
where I cover more geeky topics. Please do leave comments on what you read or use the
Contact Me form
to send me an email with your thoughts and ideas.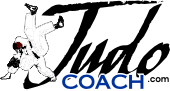 JudoCoach.com Blog by Lance Wicks
---
---
I wanted to post this online as soon as I could.
Below is a electronic copy of a letter from Judo founder Jigoro Kano to IOC president Pierre de Coubertin. This is an important piece of Judo history so please do read it. It is HUGE, almost 4mb so be patient.
** Please click on the letter to see it full size **
Enjoy.
Many thanks to Densign White for showing this letter to me.
<<First
<Back
| 45 | 46 | 47 | 48 | 49 | 50 | 51 | 52 | 53 | 54 |
Next>
Last>>