This is the Judo blog of Lance Wicks. In this blog I cover mainly Judo and related topics. My Personal blog is over at
LanceWicks.com
where I cover more geeky topics. Please do leave comments on what you read or use the
Contact Me form
to send me an email with your thoughts and ideas.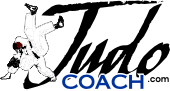 JudoCoach.com Blog by Lance Wicks
---
---
As you may have picked up from my earlier posts, this week was not a good one training-wise. I was a slack bugga really. To be fair, I did manage to hit my running targets for the week, 10.65 miles, in fact I exceeded it hitting 11.78 miles.
This was made up mainly by a 7.88 mile run on Saturday morning, which I really enjoyed and found quite comfortable. Which is a pleasant state to be in at this point. My mileage targets keep going up for the next seven weeks, so I am pretty pleased that I am running comfortably, no pains of note.
This week I have been trying to finalize the plans for the trip and get such things as confirmations that everyone is onboard. I also organized for my club coach in New Zealand to re-register me there which is part of the plan, I have also been trying to ensure the rest of the team are registered in NZ.
Next step is to book flights, hotels, etc. Which will hurt as I'll be paying the bills up front and hoping to cover the costs. Once everything is booked, the work starts in earnest to try and fund this little operation. If you are reading this on the site (
www.judocoach.com/blog
) you'll notice the new "dropcash" campaign widget on the righthand side. It is basically a donation engine, people can pay via their PayPal accounts (or credit cards) and the total donations get added together. If you are feeling generous, please consider clicking on the "
donate now >>
" link.
You can probably see that the budget I have set is pretty large five thousand pounds/$10,000 (USD). This includes all the flights accommodation, food, taxis, and other items. I am hoping to make the trip really memorable for all involved and also provide an opportunity to promote our sponsors to be and Judo in general.
Anyway... I am writing this mid way through week 31, so without giving too much away, the next report should be more positive! ;-)
Stay tuned!
<<First
<Back
| 48 | 49 | 50 | 51 | 52 | 53 | 54 | 55 | 56 | 57 |
Next>
Last>>