This is the Judo blog of Lance Wicks. In this blog I cover mainly Judo and related topics. My Personal blog is over at
LanceWicks.com
where I cover more geeky topics. Please do leave comments on what you read or use the
Contact Me form
to send me an email with your thoughts and ideas.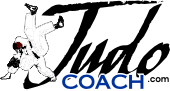 JudoCoach.com Blog by Lance Wicks
---
---
I found the video below this morning, it features a lady I have had the great privilege to met and speak with, Jane Bridge, World Champion. Jane, is/was coaching a professional/semi-professional Judo team in France, although I think she is now in the UK working at
Team Bath
.
Anyway, this is how I wish I did my Seoi Nage!
I found this video on this site
http://stagejudo.com/jukebox.aspx
anyone able to tell me more about the site> Also curious if I can get a copy of the DVD(s) that seem to be available... maybe.
You may also be interested in listening to Jane Speak in a keynote lecture at the University of Bath with fellow World Champion Daniel Lascau. It is split into two MP3 files over at
www.thejudopodcast.eu
(
PART1
,
PART2
).
<<First
<Back
| 48 | 49 | 50 | 51 | 52 | 53 | 54 | 55 | 56 | 57 |
Next>
Last>>