This is the Judo blog of Lance Wicks. In this blog I cover mainly Judo and related topics. My Personal blog is over at
LanceWicks.com
where I cover more geeky topics. Please do leave comments on what you read or use the
Contact Me form
to send me an email with your thoughts and ideas.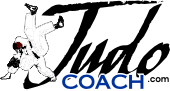 JudoCoach.com Blog by Lance Wicks
---
---
Mike & Gene have announced that they are taking
www.thejudopodcast.com
free.
They are closing their subscription system so you can all access their excellent podcasts for free!!
If you've not visited
www.thejudopodcast.com
before, you should. I listened to the interview with Ann-Maria and Rhonda the other day in the car and it was excellent! I can't wait to drive to work in the morning as I see they have posted another episode, this time on starting a club, I know it'll be interesting!
So yes, head over to
www.thejudopodcast.com
right now and take a listen, while you are at it don't forget
www.thejudopodcast.eu
the little european Judo podcast I started as a direct decendant and with the help and encouragement of Mike & Gene.
<<First
<Back
| 62 | 63 | 64 | 65 | 66 | 67 | 68 | 69 | 70 | 71 |
Next>
Last>>