This is the Judo blog of Lance Wicks. In this blog I cover mainly Judo and related topics. My Personal blog is over at
LanceWicks.com
where I cover more geeky topics. Please do leave comments on what you read or use the
Contact Me form
to send me an email with your thoughts and ideas.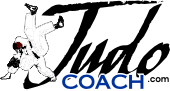 JudoCoach.com Blog by Lance Wicks
---
---
One of my old coaches Pat Mahon just sent me some info about the Oceania World Cup event in November. I would LOVE to be there, anyone wanna sponsor me? :)
Anyway....
Anyone in Australia in November should look at
http://www.oceaniajudo.org
and consider attending and supporting another world cup event.
<<First
<Back
| 62 | 63 | 64 | 65 | 66 | 67 | 68 | 69 | 70 | 71 |
Next>
Last>>