This is the Judo blog of Lance Wicks. In this blog I cover mainly Judo and related topics. My Personal blog is over at
LanceWicks.com
where I cover more geeky topics. Please do leave comments on what you read or use the
Contact Me form
to send me an email with your thoughts and ideas.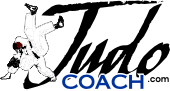 JudoCoach.com Blog by Lance Wicks
---
---
I went for a run this evening with my wife, we were discussing running (as you do) and Judo (which as both of us are Judoka is not as surprising as it may seem).
With my running club, we are part way through a
Couch to 5Km
programme. So we are running for a short period, then walking, then running, etc etc.
So...
Run/Walking for Judo.
The general consensus is that Judo consists of a collection of short burst of effort, seperated by periods of compartive rest. The research I did last year (
HERE
) supports that idea. Basically, Judo is an attack or two followed by a Matte and we walk back to the mark, await Hajime, grip up and then after a bit of time, we attack again.
So, if we are incorporating running into our Judo training how should we train? Specifically? So perhaps jog, then sprint, then walk, then jog, then sprint? (fartlek I believe?)
Interestingly, we thought the idea of dropping to a gentle walk was a good idea. It would be closer to that period after matte is called. Physiologically I guess it makes sense as well.
That sprint is going to hit the ATP-PC system.
So you could easily look at the timing for some accurate drills.
Or of course, you could do some Judo!
:)
P.d. I just got sent this youtube link, enjoy:
<<First
<Back
| 63 | 64 | 65 | 66 | 67 | 68 | 69 | 70 | 71 | 72 |
Next>
Last>>