This is the Judo blog of Lance Wicks. In this blog I cover mainly Judo and related topics. My Personal blog is over at
LanceWicks.com
where I cover more geeky topics. Please do leave comments on what you read or use the
Contact Me form
to send me an email with your thoughts and ideas.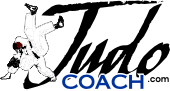 JudoCoach.com Blog by Lance Wicks
---
---
On Friday I interviewed Ken & Malcolm of the book "Creative Teaching for Judo" for
www.thejudopodcast.eu
which went really well, despite some phone problems.
I shall edit it this week and try and get it online for next weekend.
Next weekend I have been invited to teach again in Gosport/Portsmouth, which shall be fun. It is another English and French session, I understand that this one has more seniors than last weekends awesome session with all those kids.
This weekend I was supposed to attend a session with Andrew Moshanov, unfortunately I was unable to make it and am sat in the sun on a lovely evening instead, wondering how Mike got on in his competition.
I have also updated
www.judo4parents.com
with a new article on what to look for in a Judo club. And added the feed from that site to
www.planetjudo.com
and of course adding a post here at
www.judocoach.com
<<First
<Back
| 64 | 65 | 66 | 67 | 68 | 69 | 70 | 71 | 72 | 73 |
Next>
Last>>