This is the Judo blog of Lance Wicks. In this blog I cover mainly Judo and related topics. My Personal blog is over at
LanceWicks.com
where I cover more geeky topics. Please do leave comments on what you read or use the
Contact Me form
to send me an email with your thoughts and ideas.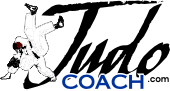 JudoCoach.com Blog by Lance Wicks
---
---
Hi all,
PlanetJudo.com is progressing, I spent some time adding more feeds tonight. There are almost 30 now. I had to remove some that don't work, I think it is something to do with the underlying softwares parsing...maybe.

anyway, please let me know what you think of it, definitely email me any links to sites that have feeds that I have not included. Finally if you know of a site that does not have a feed, tell them, ask them to make one. Or you run a site without a feed let me know and I'll do what I can to help.

<<First
<Back
| 65 | 66 | 67 | 68 | 69 | 70 | 71 | 72 | 73 | 74 |
Next>
Last>>