This is the Judo blog of Lance Wicks. In this blog I cover mainly Judo and related topics. My Personal blog is over at
LanceWicks.com
where I cover more geeky topics. Please do leave comments on what you read or use the
Contact Me form
to send me an email with your thoughts and ideas.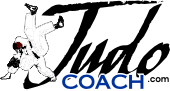 JudoCoach.com Blog by Lance Wicks
---
---
I am in the latest
The World of Judo
magazine, cool! There is a interview with me about
the podcast
which is great as it will hopefully get more people listening and more people coming on the episodes.
I am also pleased that Bob included a link to
Mike and Genes podcast
without whom the european podcast would never have happended!
Thanks Bob, Lisa, Mike, Gene, Daniel, Stanislaw, Nuno, Maynard, Juergen, Emerson, Densign, George, Jane and Mike C for helping the podcast!
<<First
<Back
| 65 | 66 | 67 | 68 | 69 | 70 | 71 | 72 | 73 | 74 |
Next>
Last>>