This is the Judo blog of Lance Wicks. In this blog I cover mainly Judo and related topics. My Personal blog is over at
LanceWicks.com
where I cover more geeky topics. Please do leave comments on what you read or use the
Contact Me form
to send me an email with your thoughts and ideas.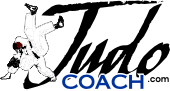 JudoCoach.com Blog by Lance Wicks
---
---
My latest little project has gone live this evening, please to take a nosey over to
www.planetjudo.com
its a site that aggregates Judo RSS feeds.
Why?
The idea is that by collecting a whole bunch of RSS feeds together they are easier to find, which increases the chances of people finding them and the more people that read them the better it is for the authors!
So far I only have about 5 feeds setup, so do send me your RSS feed.
Let me know what you think.
Lance
<<First
<Back
| 67 | 68 | 69 | 70 | 71 | 72 | 73 | 74 | 75 | 76 |
Next>
Last>>