This is the Judo blog of Lance Wicks. In this blog I cover mainly Judo and related topics. My Personal blog is over at
LanceWicks.com
where I cover more geeky topics. Please do leave comments on what you read or use the
Contact Me form
to send me an email with your thoughts and ideas.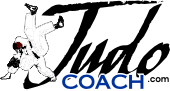 JudoCoach.com Blog by Lance Wicks
---
---
Serge over in the USA has just sent me through some information on his Judo Camp. Below are some rough details, contact Serge for more details, tell him Lance sent you. :)
Open to judoka of all levels. Coaches are welcome.
This camp is a great opportunity to train with some of the best in the USA and the UK.
Place: Mayo Quanchi Judo club
751 Main Street
West Warwick R.I. 02831
Due to the number of judoka we will be breaking our camp up into 3/ 5 day segments: June 15th-20,th 20th-25,th 25th-30.th We will be on a first come first serve basis. In the application below you will need to provide the dates you wish to attend. Multiple weeks are possible.
Camp fee for home stay and all meals included will be: $175 if received by April 20th, April 20th – May 10th $200. If space is still available after May 10th the cost will be $250.
Camp fee for staying on your own $150
Contact Serge Bouyssou (401) 647-4678 or
Judocoach@cox.net
Please make checks payable to Serge Bouyssou and mail application and waiver to Serge Bouyssou 290 Matteson road Hope R.I. 02831
Due to the fact that these camps have grown so much, we will be on a first come first serve basis.
Airport to fly into: Providence
Please remember to bring Sleeping bags and swimwear.
<<First
<Back
| 69 | 70 | 71 | 72 | 73 | 74 | 75 | 76 | 77 | 78 |
Next>
Last>>