This is the Judo blog of Lance Wicks. In this blog I cover mainly Judo and related topics. My Personal blog is over at
LanceWicks.com
where I cover more geeky topics. Please do leave comments on what you read or use the
Contact Me form
to send me an email with your thoughts and ideas.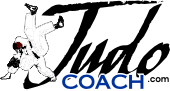 JudoCoach.com Blog by Lance Wicks
---
---
Hi all,
Below is a great martial arts video about self defense against muggers, essential viewing for all coaches. ;)
heh heh, this is from
http://www.derrickcomedy.com/
they are hilarious, I recomend checking out there "women can't be trusted" video, which by the way contains adult language and themes! YOU HAVE BEEN WARNED!
Lance.
P.s. yes this post is to disguise the previous fatty one. :)
<<First
<Back
| 77 | 78 | 79 | 80 | 81 | 82 | 83 | 84 | 85 | 86 |
Next>
Last>>