This is the Judo blog of Lance Wicks. In this blog I cover mainly Judo and related topics. My Personal blog is over at
LanceWicks.com
where I cover more geeky topics. Please do leave comments on what you read or use the
Contact Me form
to send me an email with your thoughts and ideas.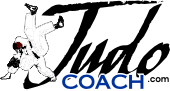 JudoCoach.com Blog by Lance Wicks
---
---
I have just spent a hour or so recording Episode three of
www.thejudopodcast.eu
WOOT!
It is all about Cambridge Judo Club, it's long history, etc.
Joined By Mike & Gene from
www.thejudopodcast.com
(thanks guys!) And Maynard from the Uni (Cheers). Thanks to James of the Uni also, although the internet killed his connection before discussion started.
It's a long one (sorry) but really interesting!
<<First
<Back
| 79 | 80 | 81 | 82 | 83 | 84 | 85 | 86 | 87 | 88 |
Next>
Last>>