This is the Judo blog of Lance Wicks. In this blog I cover mainly Judo and related topics. My Personal blog is over at
LanceWicks.com
where I cover more geeky topics. Please do leave comments on what you read or use the
Contact Me form
to send me an email with your thoughts and ideas.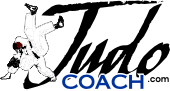 JudoCoach.com Blog by Lance Wicks
---
---
As you know I am exploring the idea of setting up a podcast, so I have been playing about with methods and ideas.
To test to see if feedburner will handle it for me I have created a small mp3 of the research I did on Yamashita San.
So... lets see if this works....
http://www.archive.org/download/LanceWi ... ashita.mp3
[UPDATE - Friday 13th October]
Seems to work nicely from the feedburner feed at least. Anyone else tried it.
<<First
<Back
| 82 | 83 | 84 | 85 | 86 | 87 | 88 | 89 | 90 | 91 |
Next>
Last>>