This is the Judo blog of Lance Wicks. In this blog I cover mainly Judo and related topics. My Personal blog is over at
LanceWicks.com
where I cover more geeky topics. Please do leave comments on what you read or use the
Contact Me form
to send me an email with your thoughts and ideas.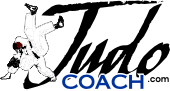 JudoCoach.com Blog by Lance Wicks
---
---
June 27, 2005
Japanese Navy + KES
By LanceW
Saturday, thanks to Michael Pring, I was invited to attend a Randori session with some of the Japanese Navy visiting Portsmouth for the Trafalgar 200 celebrations.
Very enjoyable evening at Fort Purbrook, including a nice Ju-No-Kata demonstration by some younger Portsmouth players (about 6-7 years I think they were). And a Katame No Kata demonstration by some adult blackbelts.
I very much enjoyed fighting some nice Judoka. Typically upright and positive Japanese Judo. A distinct lack of the excess grip fighting that is prevalent nowadays.
Wonderful throwing Judo, lots of throws all evening. Very enjoyable, throw, then get thrown. They way Randori should be.
I was very pleased to execute the classic Ippon Seoi after their Ippon Seoi that I think everyone has done in training.
Wonderful fun.
This afternoon, we had an enjoyable session at King Edwards School. Ippon Seoi (which I swear I had planned from last weeks cancelled session).
We discussed the scoring system in Judo and the objectives of Judo. We also did Uchi Mata, which most people picked up pretty quickly which was nice.
We had a fun Sumo to finish!
* Posted on: Mon, Jun 27 2005 9:56 PM
June 24, 2005
Last.fm - Thumbs up!
By LanceW
I have used last.fm and audioscrobbler on and off for quite a while and am back using it again. I recommend it to all those of you who like me listen to a majority of your music through your computer.
So what does it do?
Basically audioscrobbler is a plugin to most media players that keeps a track of what you listen to and posts it to an online database. RSS feeds available and all that good stuff so you can share your musical tastes with the world and his/her friend.
Last.fm uses this database to build a profile of your musical tastes and makes it easy to find other artists you might like and other people with similar tastes. It also streams music based on your profile.
So it is a great way to listen to music when your CDs get stale. Browsing the site introduces you to lots of new artists, wonderful.
Now... if this was not cool enough, they have just released a Beta player, which plays the stremas for you. You give it your username and password and it then streams your music. I like it as it means your tatstes are nice and portable.
Go to the last.fm site and give it a go.
I am "lwicks" there so feel free to visit my profile and "Friend" me
* Posted on: Fri, Jun 24 2005 3:31 PM
June 20, 2005
Cory's new book is out!!
By LanceW
Cory Doctorow's latest novel is now out, at least stateside.
I have a copy pre-ordered on Amazon and have yet to see it, but I wait patiently!
Cory is a really interesting net-celebrity, a member of the fantastic boingboing.net crowd. I have read almost everything hes published now I think, all his fiction books at least.
cruise over to
http://craphound.com/someone/
and take a look!
Lance
* Posted on: Mon, Jun 20 2005 9:36 AM
June 15, 2005
Programmes for 10mile Great South Run
By LanceW
Sally will do the London -> Brighton bike ride this weekend. Go Sally!!
Braver than me, it's about 60 miles!
Me... I have, as many people know, signed up for the BUPA Great South Run. 10 Miles of running in Portsmouth, ouch!
Have been scoping the web for decent planning resources to prepare for the run, bit tricky to work out what what is good and what is bad. The quality from the rubbish, the realistic from the pie in the sky.
Once this weekend is over (and Sally no longer dominates the "needs to train" stakes) I shall have to start training in earnest. The diet will need to get back to a decent level (bye coke cans!)
If anyone has some good website or advice I'd appreciate it!
Lance
* Posted on: Wed, Jun 15 2005 1:30 PM
June 14, 2005
KES Session
By LanceW
Last night was the second session at King Edward VII School Southampton.
After the initial warmups we had some ne-waza randori followed by a demonstration of the importance of getting "chest to chest" when doing ne-waza. I used the "experiment" of having uke lie on their back then try and spin onto their stomach when I said Hajime.
At arms length they normally get away, half arms length, the still normally make it, when my knees are touching, it's 50/50 and if I am lieing directly on them, "chest to chest", they can't turn over.
We had two brief "fitness tests", first the classic leapfrog, then crawl between the legs exercise (5 each). Then with your partner on hands and kneees, crawling underneath them first on your stomach, then through on your back (5 each).
We briefly revisited Taio Toshi (from last week), where the students without prompting remembered the "catch a fish" analogy I used last week. Before moving onto O Soto Gari.
We did static uchi komi and then static uchi komi with a "throw" on the last one. (only sets of 5) Everyone is inexperienced, so it was all light throws.
We finished with a bit of a session on bows, namely the correct way of bowing on and off the mat.
Another enjoyable session, the students are starting to get a feel for where I am coming from and my limits and vice versa.
* Posted on: Tue, Jun 14 2005 8:52 AM
June 10, 2005
Yamashita Research
By LanceW
Hi All,
I have added to the website a little research project I did. Basically I have analysed the great Yamashita-San's 203 fighht winning streak and found some things that might be of interest.
Take a look here.
* Posted on: Fri, Jun 10 2005 11:59 AM
June 6, 2005
Website & KES
By LanceW
Well, I have finally started moving my website to a nice XHTML/CSS design with the nice new logo. Lots missing in terms of content but design and navigation is there.
The other big plus of course is being CSS driven, I can clean up the style easily without having to re-edit every page. So the somewhat basic design will get pretty with time.
I also took my first session at King Edwards VII School in Southampton this afternoon. A nice bunch of people, a lot of the session was taken up with getting to grips with the levels of the students. But we did manage to fit in Taio Toshi, O Soto Gari, Ko Uchi Gari, Mune Gatame, Kesa Gatame (also the standard Taio->Kesa Gatame transition drill) and of course a game of Cat & Mouse (their first time) and Bulldogs to finish.
Too much in one session of course, but it was very fast and the aim was really to determine what level of knowledge they are at.
I very much enjoyed the session!
* Posted on: Mon, Jun 6 2005 9:12 PM
<<First
<Back
| 82 | 83 | 84 | 85 | 86 | 87 | 88 | 89 | 90 | 91 |
Next>
Last>>